Get unstuck. Lead creatively.
When we face uncertainty, it's easy for our brains to just shut down. That's okay if you're on a beach somewhere, but if you're stuck at home (but still at work), still looking for your next big thing, still plowing through, still trying to make things work, then our brains tuning out to save energy isn't so good. We experience that as… stuckness. It's time to get out of your rut, dust yourself, and start leading.
So how do we get UN-stuck?
By thinking positively. Then acting creatively.
Joel & Lilly are here to help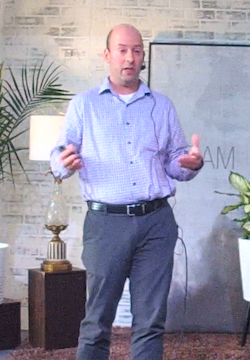 JOEL MAGALNICK earned his Master's degree in digital communications from the University of Washington. As a long-time journalist and editor-in-chief of a media organization, he honed his storytelling skills and innate curiosity to look at problems from multiple angles. As an artist, he uses creativity and design thinking methods to solve what can often feel like intractable problems.
Whether people believe it about themselves or not, Joel sees sparks of creativity in everyone—they just need to know how to ignite the fire.
Connect with Joel on LinkedIn.
"I've seen a few career coaches and while they have helped some, none of them were as direct and empowering as you were in one hour. That means a lot and was really impactful."
— A coaching client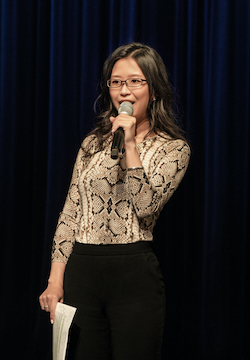 LILLY WANG holds a Master's degree from the London School of Economics and has worked and spoken across the globe. She is an award-winning consultant and business coach whose client work has included the World Health Organization, national governments, start-ups, and small businesses.
Lilly passionately believes in the potential that every single human being is born with. She models her coaching style on quantum physics (universal laws) to help people, groups, and businesses unlock their personal and highest potential. Find her on Instagram @thelillywang
"It's very easy to be open and to talk to you… I feel I am always able to be vulnerable and learn from you. I couldn't have [survived these challenges] in my business if it weren't for you Lilly."
— A coaching client
We've got nearly three decades of consulting, coaching and mentoring between us. We've brought our talents together to provide one-on-one coaching to help get you unstuck and embrace creative leadership.
[themify_button bgcolor="light-blue" size="xlarge" link="#contact"]Drop us a line![/themify_button]
Join one of our FREE live webinars. Register here to find the next date.
As we mesh our individual skills to bring you a more holistic coaching experience, we are offering a special rate of two sessions per month for three months—for only $3,000.
Lilly will work with you on getting unstuck and setting a positive vision. Joel will get your creative juices flowing. Together we'll move you and your business forward toward prosperity.
Let's get started to see if we're a good fit!