Blah Blah Blah
Blah Digital Blah Blah
Blah Blah Blah Blah Content Blah Blah Blah Blah Blah Blah Experience Blah AI Blah Blah Blah Blah Blah Blah Blah Blah Transformation Blah Customer Value Blah Blah
Blah Blah Blah Blah Blah
Blah Blah 
Show Your Value Through Your Story
Communications Strategy | Content & Product Design | User Experience
How do you tell your story?
Audience First
The best communication means nothing if nobody ever finds it. We work with you to tell your story—and help you reach the right audience.
Understand Your Assets
The Refined Story's Strategy and User Experience expertise helps you grasp what you have so it performs better—with a specific focus on serving your customers.
Make Magic Happen
Once you know your audience, target them where they are. That can be in-app, through podcasts, instructional videos, or something we imagine together! We can help not just to develop the content, but to point it in the right direction.

Our project partners
The Refined Story partners with these organizations to deliver an incredible experience: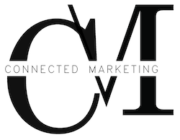 The Refined Story is here to help you tell your story.